A3 risograph print designed to highlight the horrors of animal testing.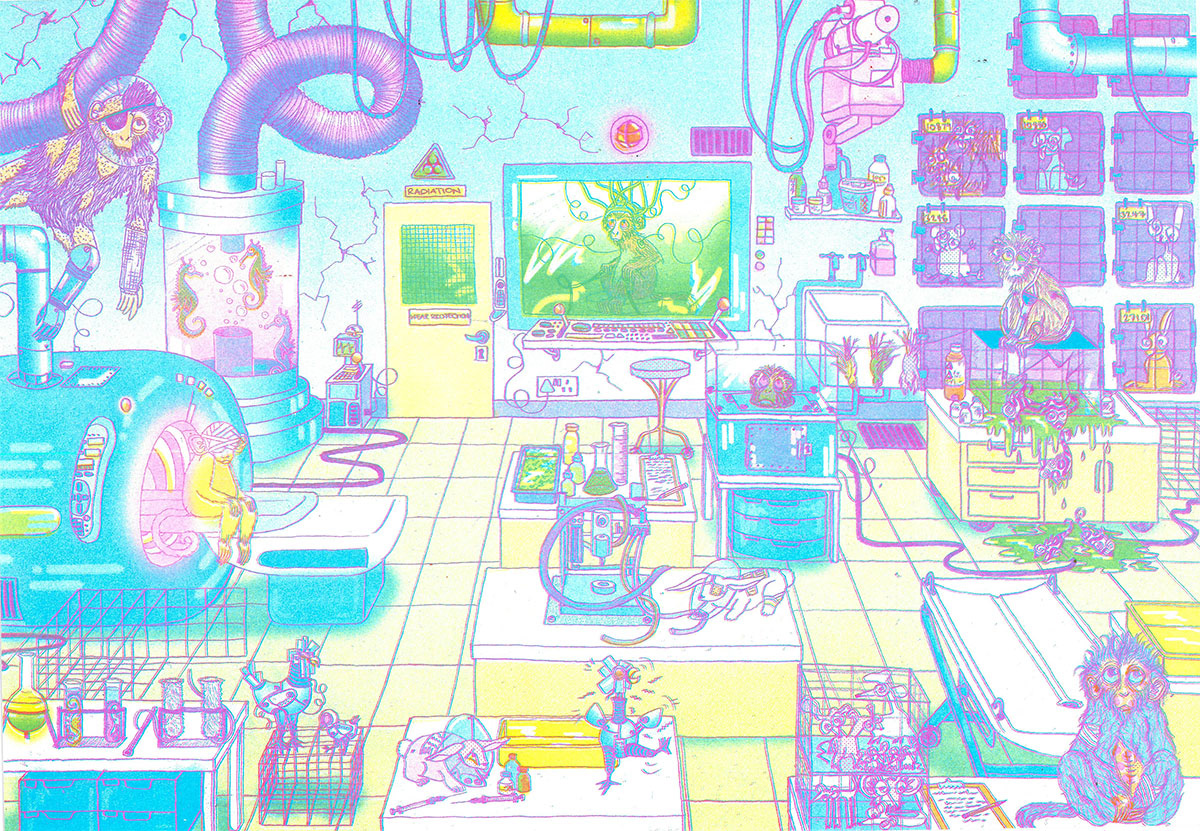 Two A3 risograph prints, inspired by medieval art. Commenting on the contrast of the world depicted in traditional medieval art and the one we live in today.
Swords replaced by beers, guns and lightsabers; fruit replaced by sweets and money; dragons replaced by snakes and horses replaced by robots. With the addition of cars, litter, cities, phones and electricity.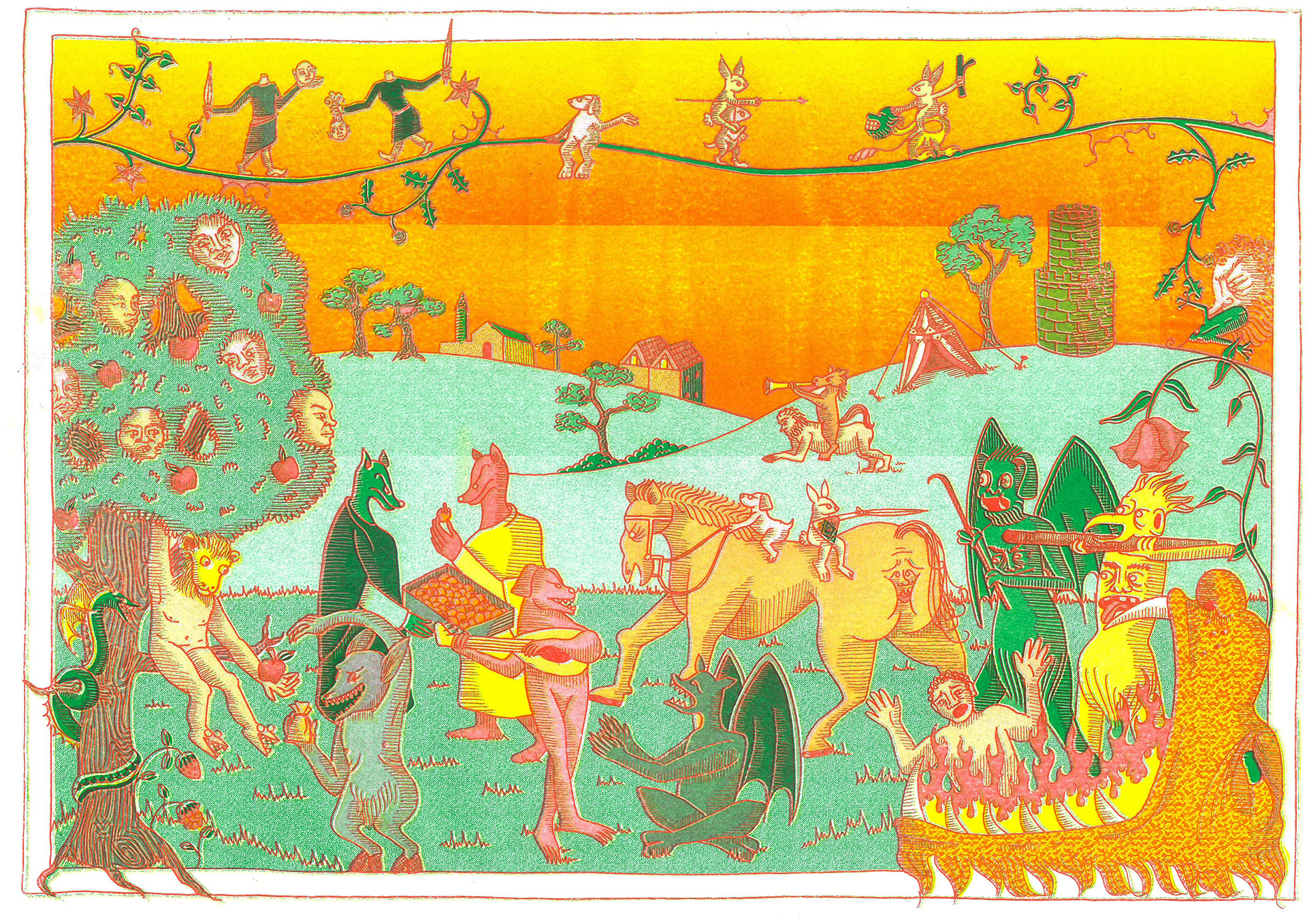 "When Two Worlds Colide"
Combination of ideas in the prints above; illustrating the clash of hyper modern society and the natural world.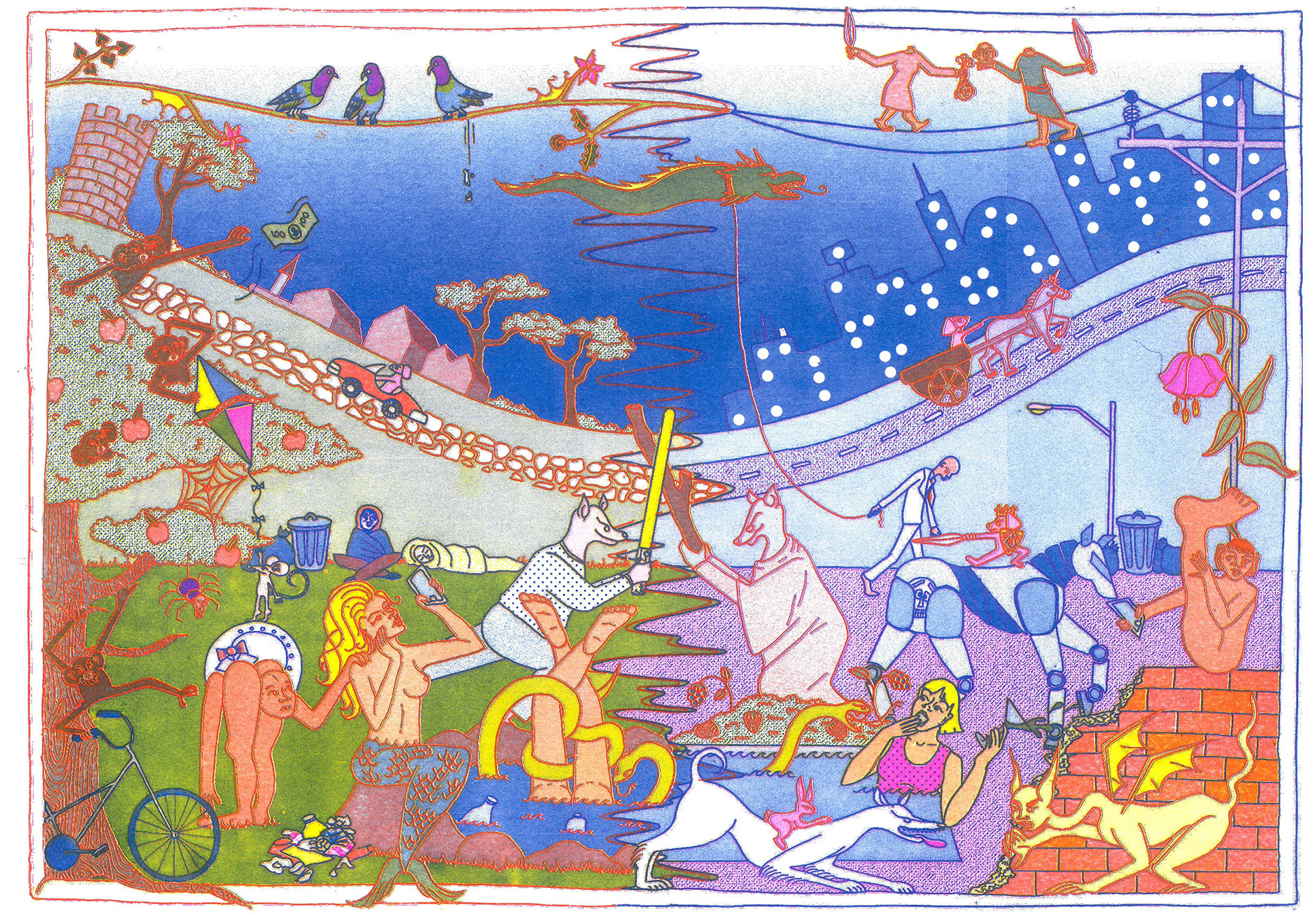 Two riso-graph prints illustrating... popular cocktails? 
On the menu we have: Margherita, A-pair-of-titz, Cai-piraña, Sex on the beach, Bloody Mary, Moss-Cow-Mule, Fartini and a Penis Colada!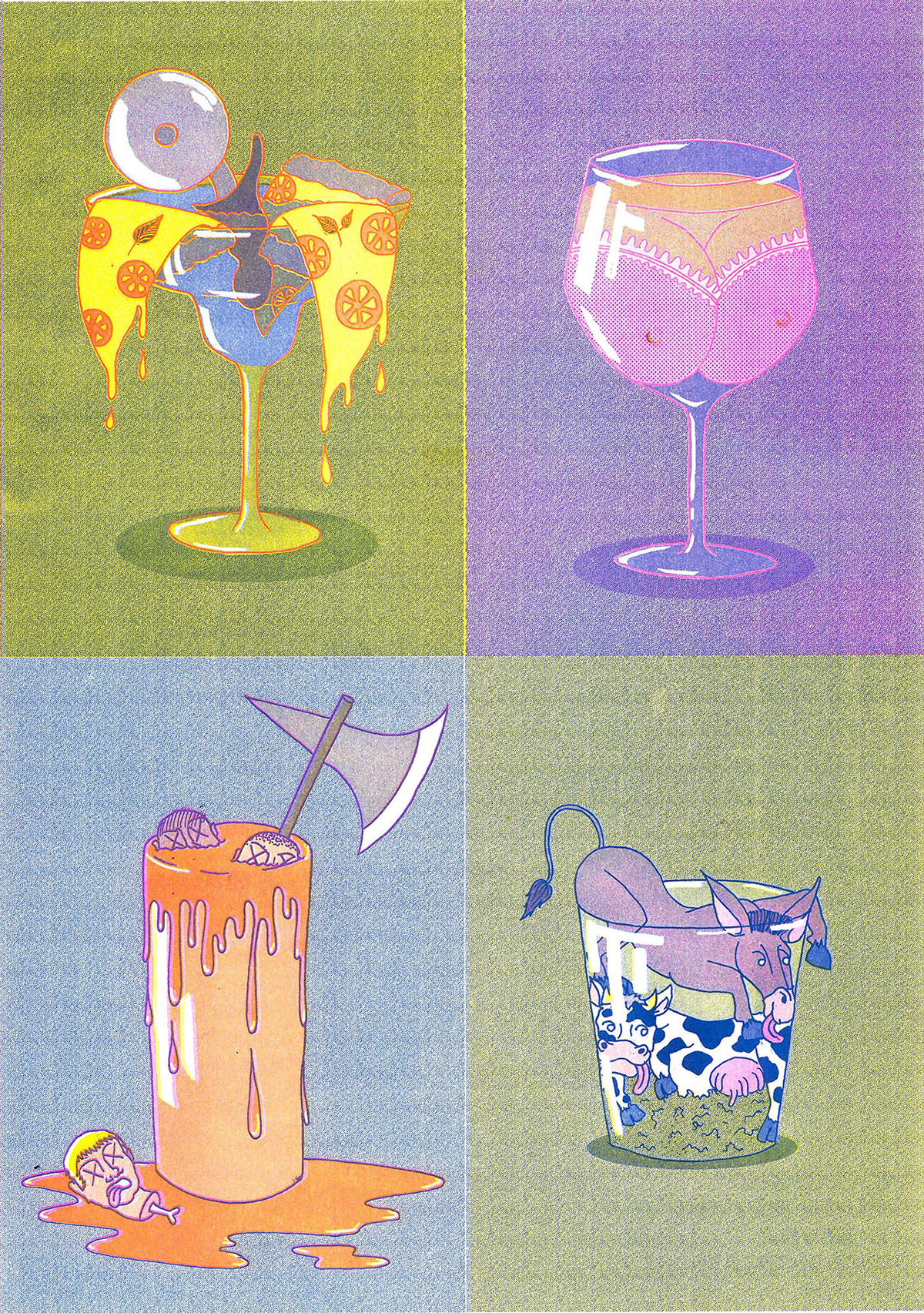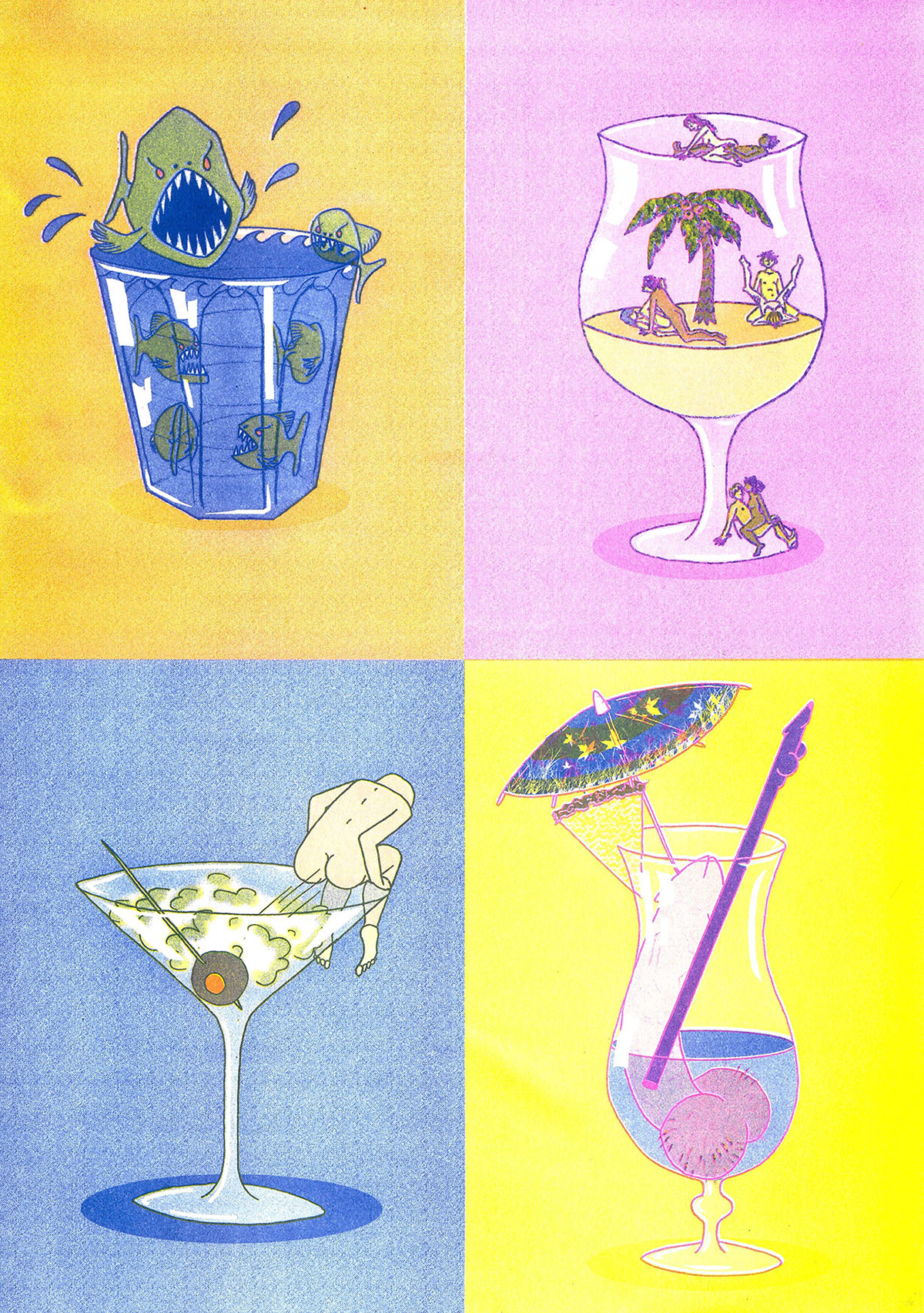 A publication designed to raise awareness for the exploitation of cattle in the agriculture industry and its detrimemtal effects on the environment. After extensive exploration into the dark side of the dairy and meat industries I bought together my research and visual responses to create a zine to expose what goes on inside the animal agriculture industry.   A mixture of collage, hand drawn and 3D pieces.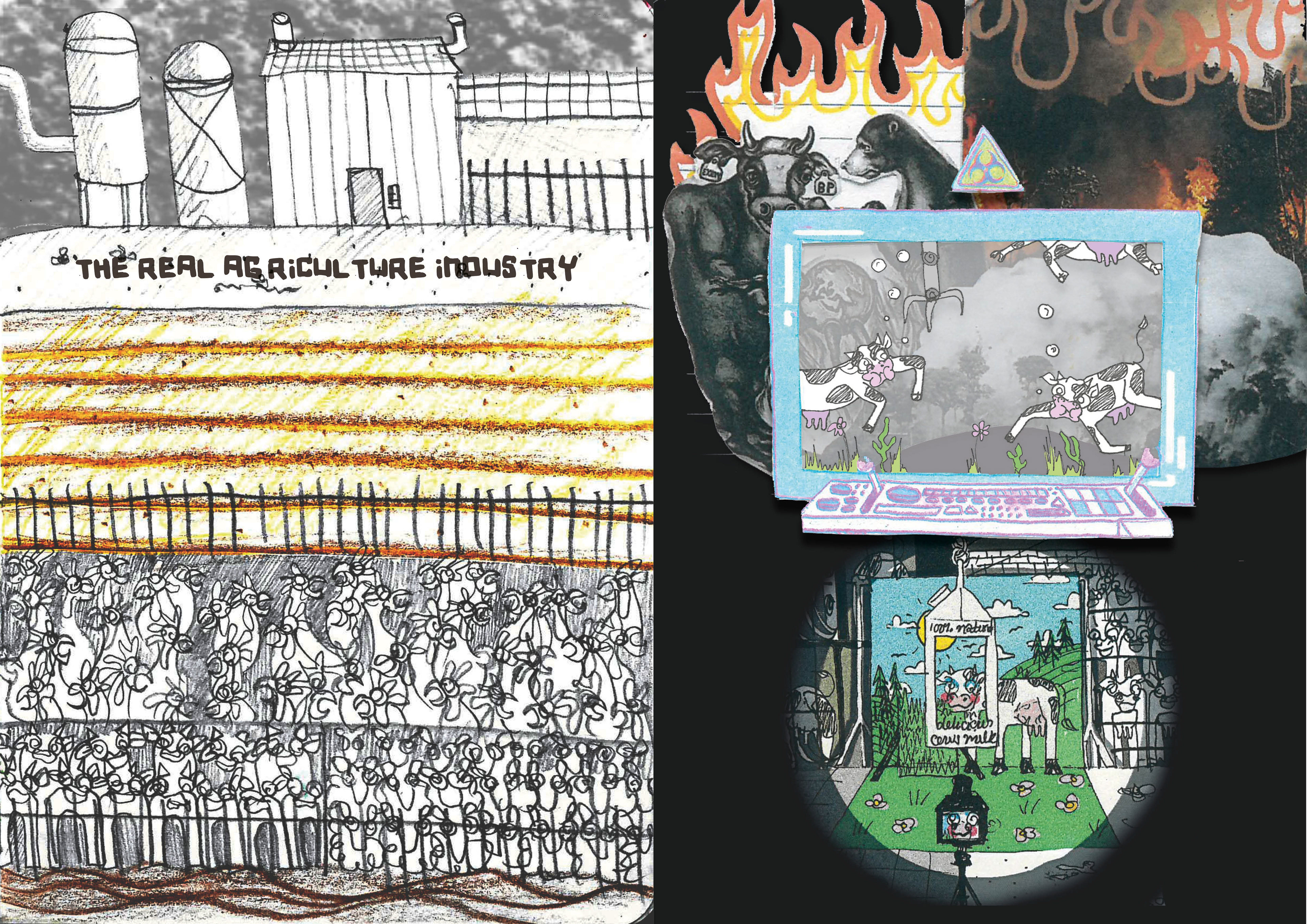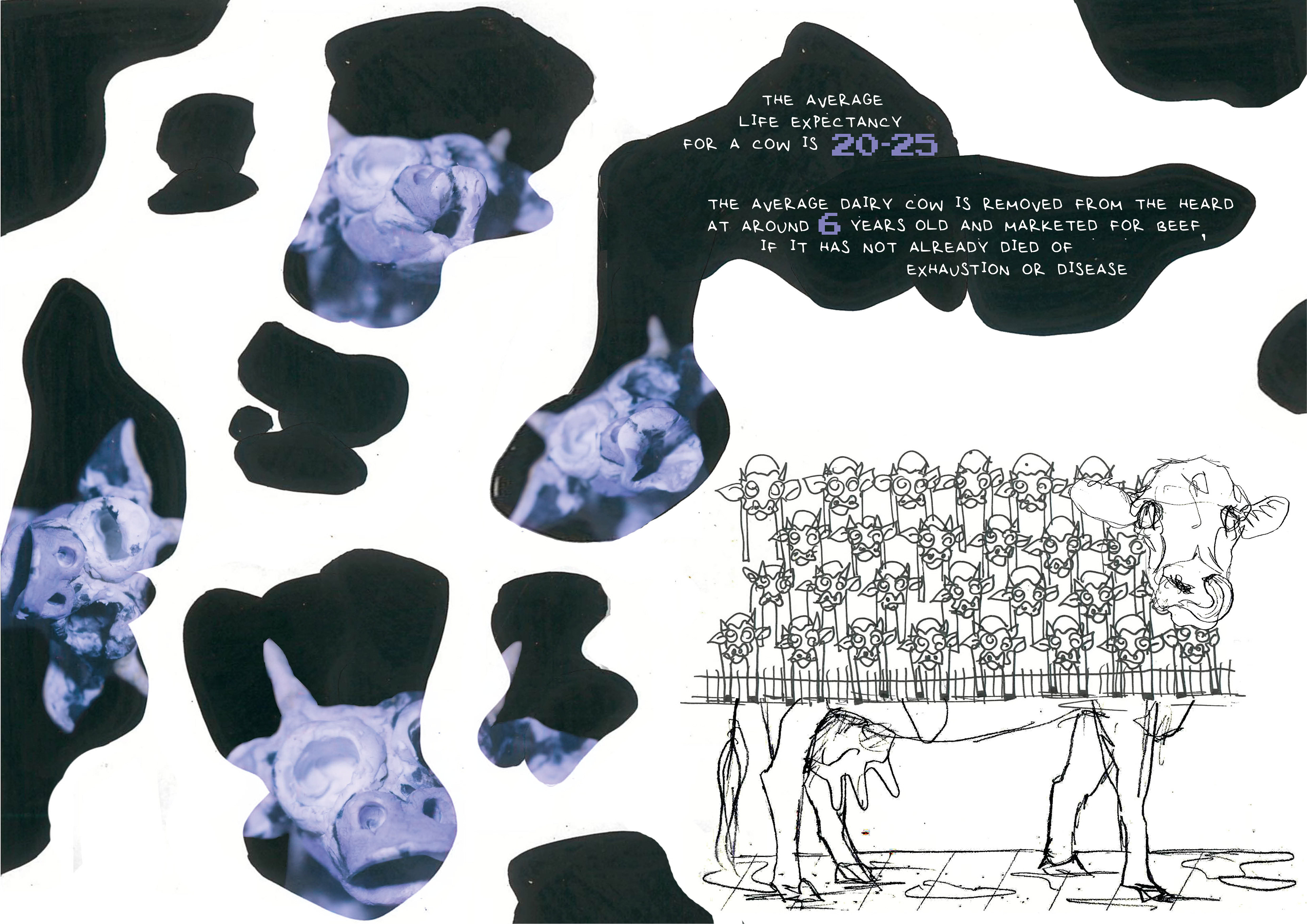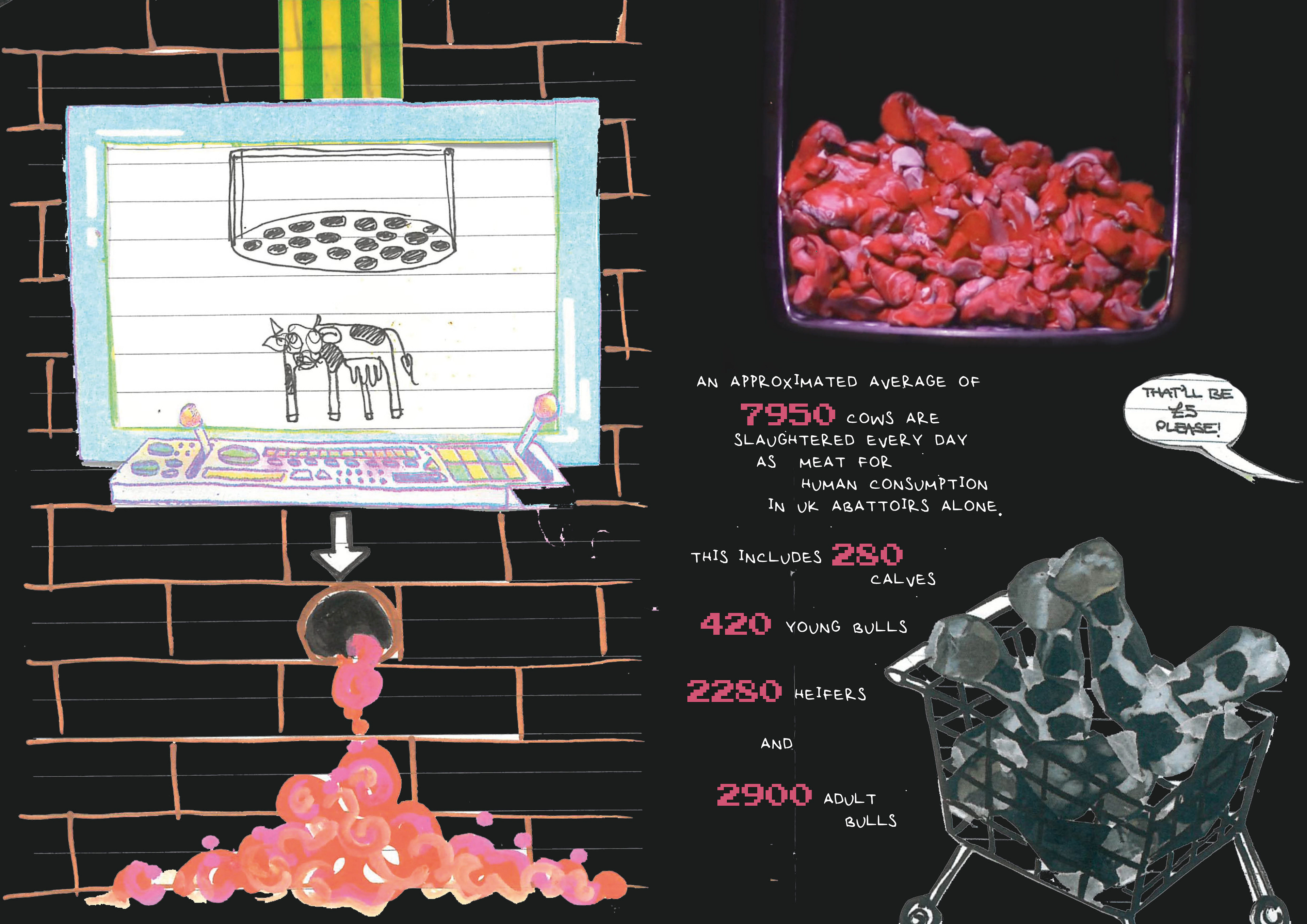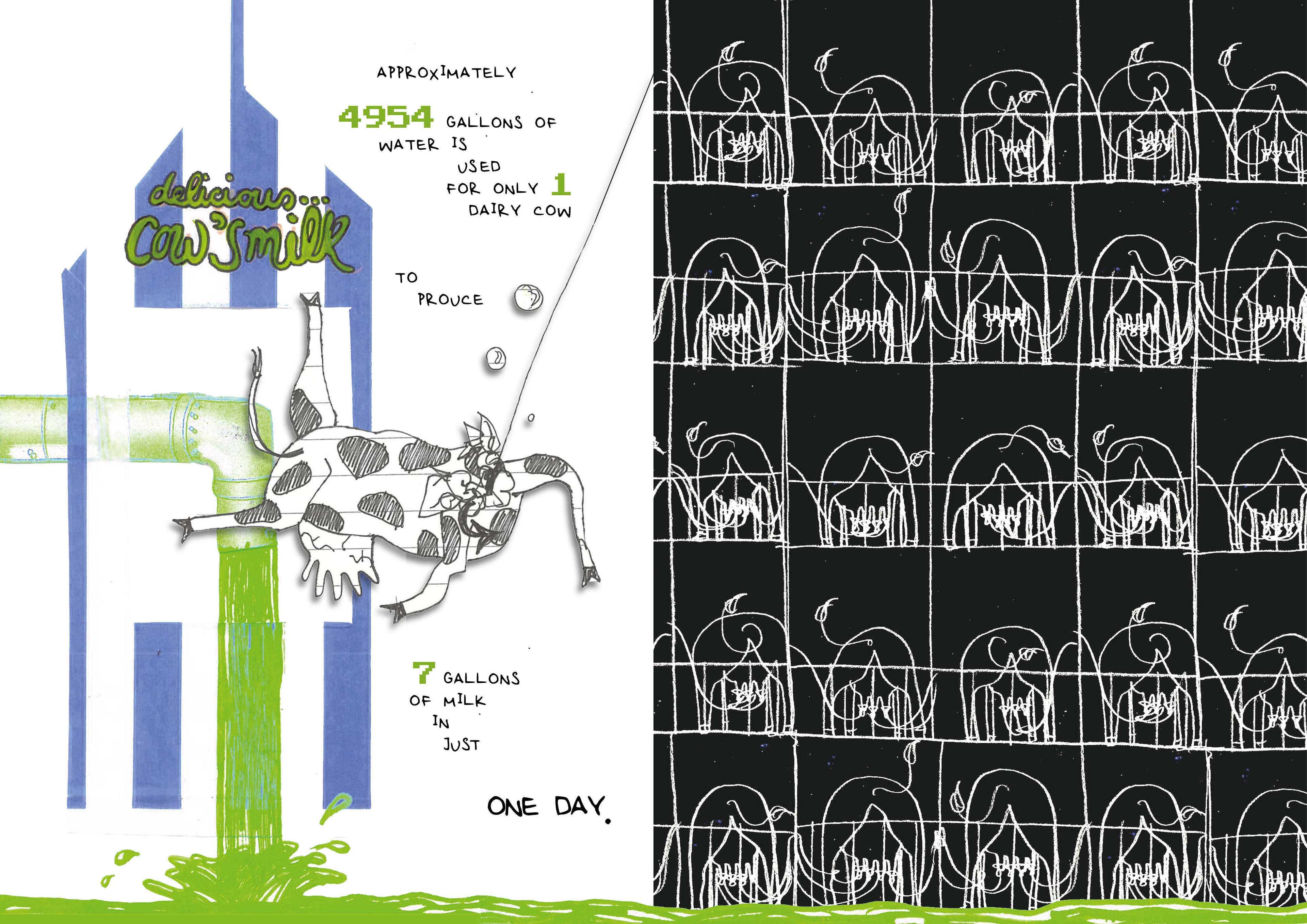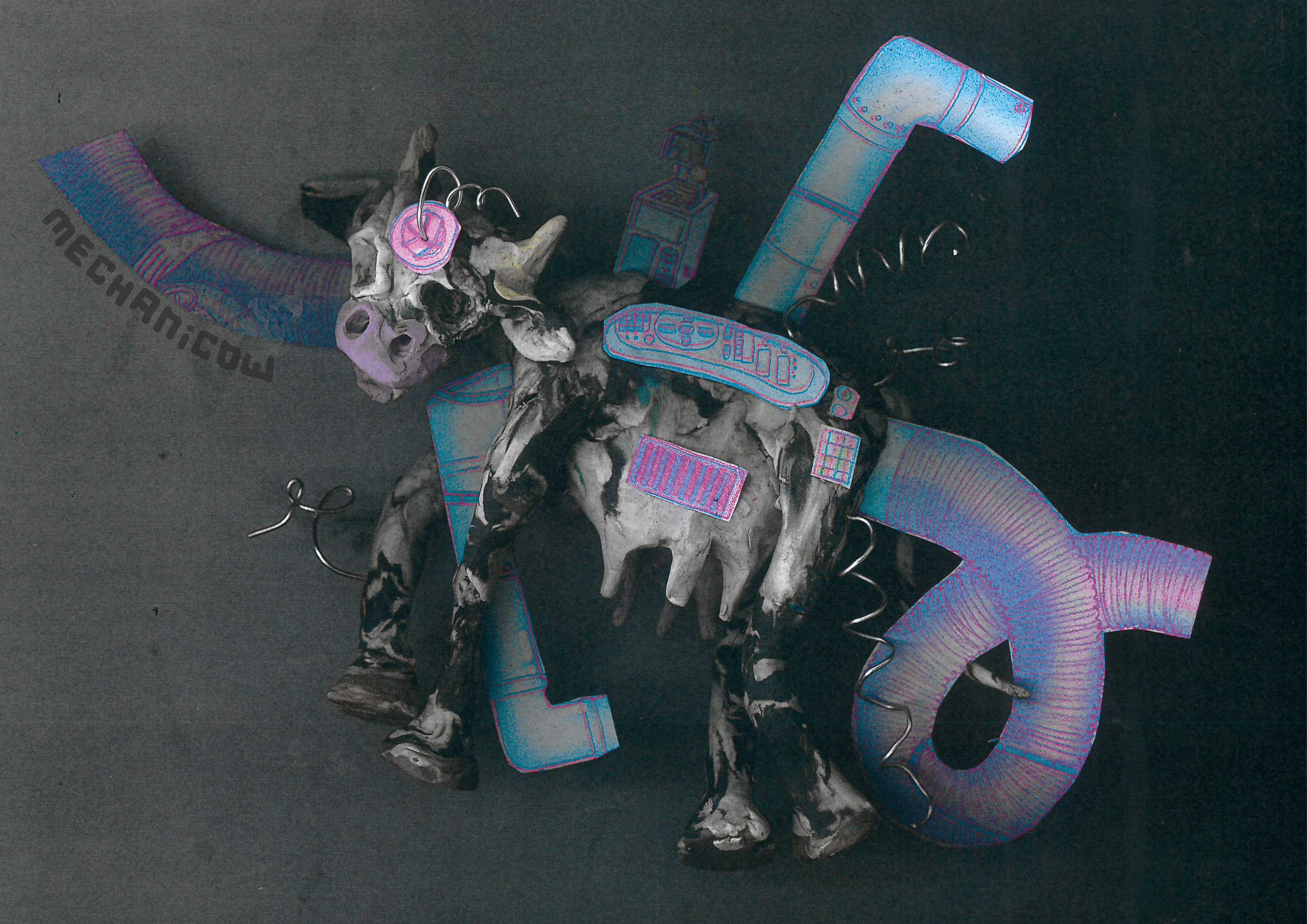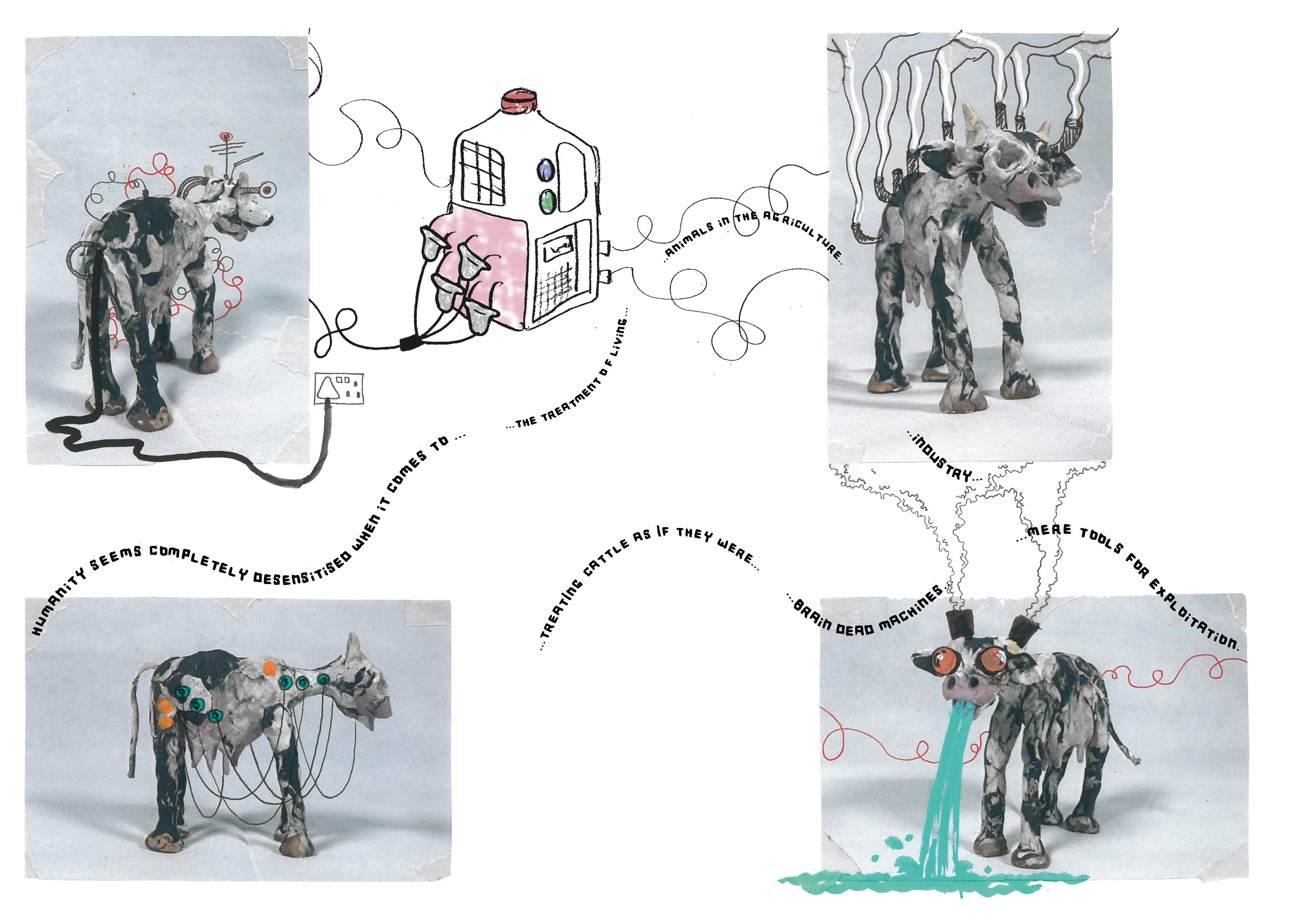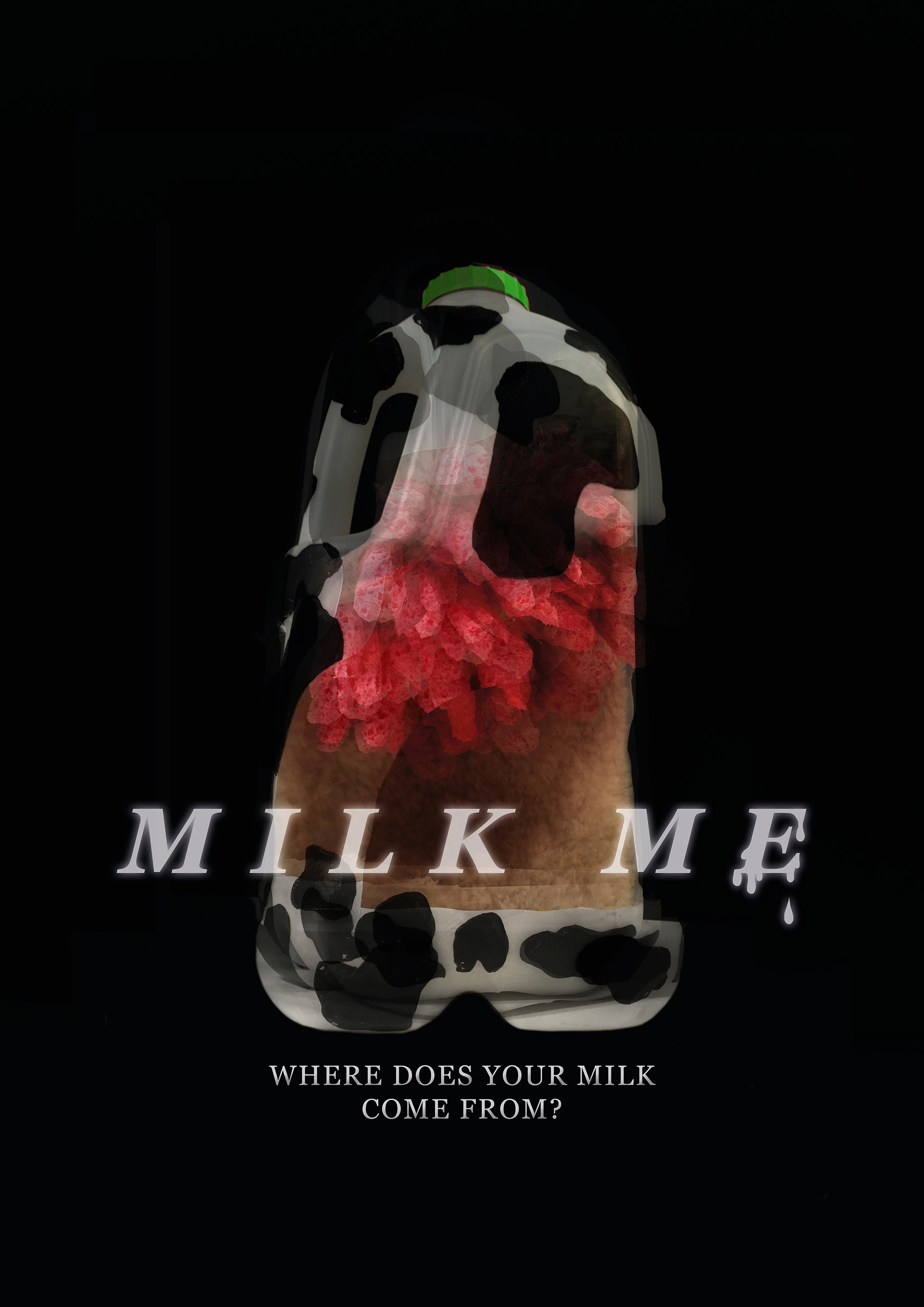 The 'Milk Me' poster is designed to expose what lies beyond the clean advertising and stories of idilic farm life, and expose the truth behind the packaging.